Selfie-Ready Smile for Your Teen By College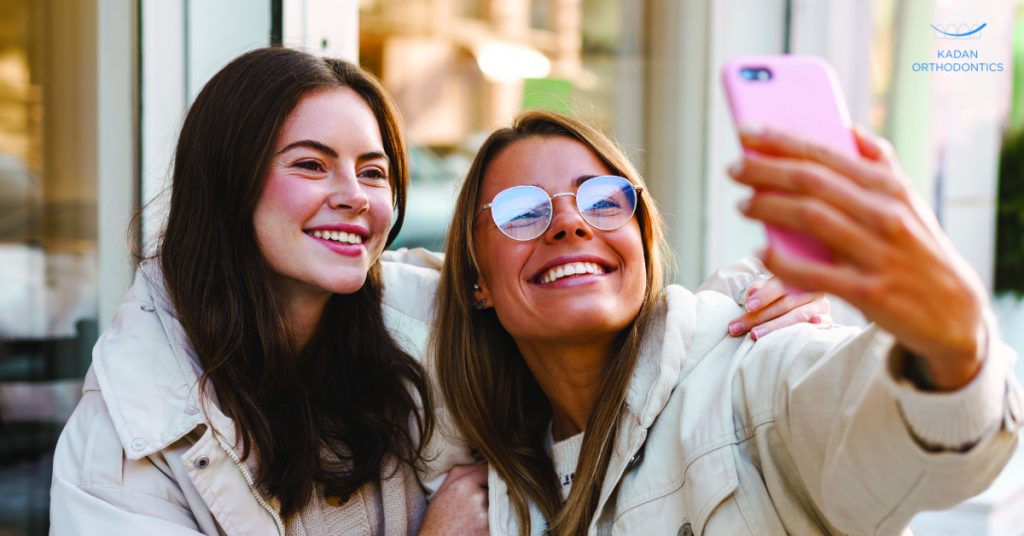 Remember when your kid was little and you'd yell "Say cheese!" before snapping a photo? As your child has grown into a teen, does he still smile for photos? A big, real smile showing his teeth?
All parents want their teenagers to be happy, confident and feel good about themselves. The teen years are rough! They say our smiles are the gateways to our hearts, but many of us are too insecure about our teeth to let our smiles shine. Now more than ever, we have options to get your teen that selfie-ready smile before they're off to college.
A lot of teens don't love the idea of having braces. At Kadan Orthodontics, we get that. That's why we offer Invisalign® Teen, a clear alternative to brackets and wires, specifically developed to meet teens' unique orthodontic needs. Our clear, removable aligners are barely visible, super comfortable and very convenient. We're leading providers of Invisalign® Teen, and know how to give teens the smiles they want, without the metal mouth.
Call our office at (610) 667-5789 or click here to schedule a consultation to get your teen a straighter smile by college!
Don't forget to check out our Facebook page for more information about our practice and to read patient reviews!