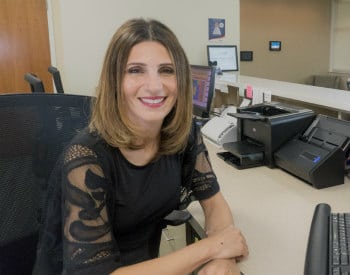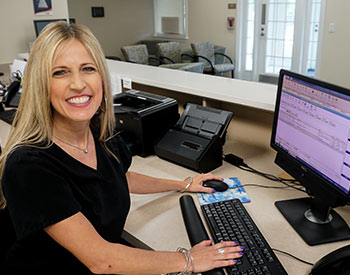 Conny
Financial Supervisor
Conny has been the Financial Supervisor at Sam Kadan, DMD since 2006. Giving exceptional care for all your financial and insurance needs. Conny keeps up on the latest information keeping her at the top of her game! She takes great pride in helping patients fully understand the ins and outs of their financial and insurance plan. When Conny is not caring for our patients here, you can find her caring for her loving family!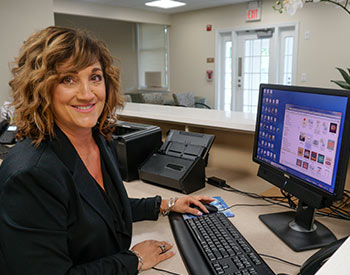 Melissa
Treatment Coordinator
Melissa is the Treatment Coordinator at Sam Kadan DMD. Going through your custom treatment plan is her specialty. Melissa takes the time to make sure you understand and are confident with the recommended treatment. When she is not taking care of patients, you can find her with her husband planning adventures with their 3 awesome (now grown) children.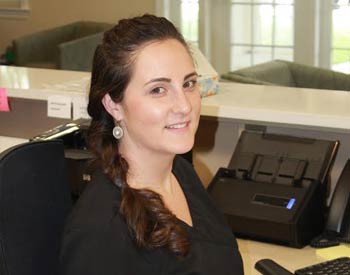 Shelly
Treatment Coordinator / Receptionist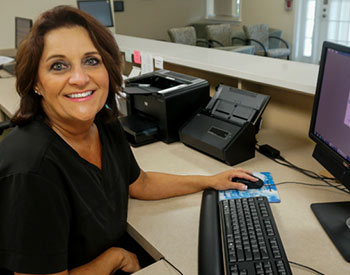 Nancy
Receptionist
Nancy has been our scheduling coordinator at Sam Kadan, DMD since 2006! Nancy is a true Jersey girl. When she is not in the office you can find her on the beach with her toes in the sand! She greets patients with the same loving smile she shows her 2 beautiful daughters and their growing families! Nancy loves to spoil her grandbabies and is an amazing "GiGi".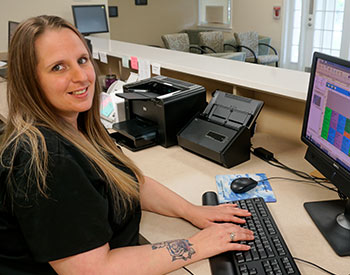 Christina
Assistant Insurance Coordinator
Christina is an assistant insurance coordinator at Sam Kadan DMD. Providing information for Invisalign and braces for patients of all ages. In her off time, Christina along with her husband and daughter love caring for their many animals! She enjoys bike rides and fun adventures. Christina enjoys learning new skills and giving patients the best form of care.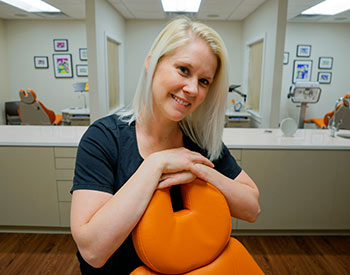 Kate
Lead Orthodontic Assistant
Kate is the lead orthodontic assistant at Sam Kadan, DMD. Working in orthodontics since 2012, Kate is our bubbly and energetic leader of our awesome assistants! She loves all aspects of the job. From our youngest to our oldest patients Kate loves making them comfortable and understand their custom treatment plan! You can find Kate outside the office with her husband and two beautiful daughters. As a family, they run a non-profit organization called Love4Liam raising funds for Children's Hospital of Philadelphia.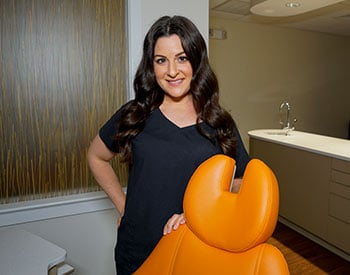 Gina
Social Media
Gina is our social media manager at Sam Kadan DMD. Gina has her Bachelors degree in communications from Temple University. When she is not working she enjoys being with her loving husband and daughter. Gina has a passion for essential oils and makeup design.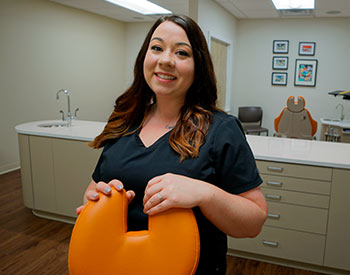 Myranda
Orthodontic Assistant
Myranda is an Orthodontic Assistant at Sam Kadan DMD. She has worked in orthodontics since 2012 and loves building a relationship with patients! Her key role in the office is head of inventory. When Myranda is not working she enjoys going to truck shows and traveling with her husband and daughter.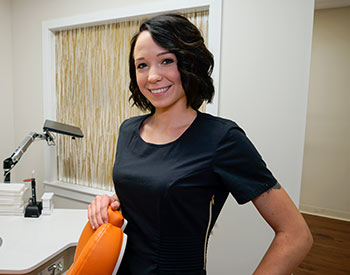 Logan
Orthodontic Assistant
Logan has worked as an orthodontic assistant for Sam Kadan, DMD since 2013. Logan specializes in all things Invisalign and orthodontics appliance management. In her free time, she enjoys being with her fiance, AJ. If you're looking for a good book to read, Logan is also your best source for a great recommendation.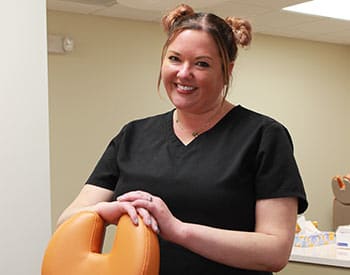 Donielle
Orthodontic Assistant
Donielle is an Orthodontic Assistant at Sam Kadan DMD. Offering orthodontic treatment with Invisalign and braces. Donielle loves spending time with her husband and their many pets. She loves her close family and especially having fun with her two sisters and niece and nephews. Her favorite part of working in orthodontics is caring for our younger patients and making them feel comfortable with every step of the process.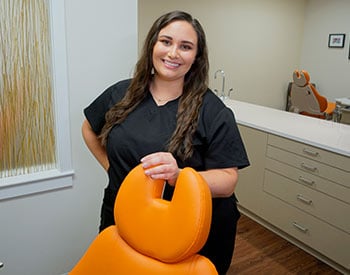 Gabby
Orthodontic Assistant
Gabby is an orthodontic assistant at Sam Kadan DMD. Gabby loves all animals and saving the earth! She specializes in working with children. Gabby always takes the time to make sure all types of life are comfortable and cared for. If she is not saving the world you can find Gabby spending time with her friends family and boyfriend, James.