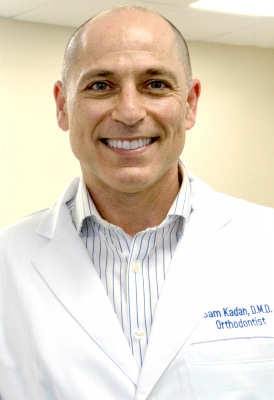 Your Board-Certified Orthodontist in Chester County and Philadelphia
Only one in three orthodontists is board certified, so working with Dr. Sam Kadan gives you access to the highest quality care, expertise and guidance you need for your orthodontic treatments. We invite you to read about Dr. Kadan's background to understand how he is uniquely qualified to help children, teenagers and adults in the Chester County and Philadelphia area.
Background, Education & Credentials
Since 1997, Sam Kadan, D.M.D., has been creating beautiful smiles for children, teenagers and adults. Dr. Kadan is a board-certified orthodontist who graduated Magna Cum Laude from the School of Dental Medicine at the University of Pennsylvania. He was recognized for his excellence in orthodontic care when he received the PASS International Dentist Award.
Dr. Kadan completed his specialty training in orthodontics at the University of Rochester Eastman Dental Center and received his second award — the North Eastern Society of Orthodontists Research Award.
Dr. Kadan has a clinical associate faculty position at the University of Pennsylvania School of Dental Medicine, Department of Orthodontics. The position keeps him informed of the latest advances in orthodontic research and techniques and allows him to contribute to the education and training of the country's future orthodontists. Dr. Kadan has shared his knowledge and experience by publishing peer-reviewed scientific papers and presenting at local and national orthodontic conferences.
Professional Affiliations
Diplomate of the American Board of Orthodontics
American Association of Orthodontists
American Dental Association
Pennsylvania Dental Association
Mid-Atlantic Society of Orthodontists
Family is a Priority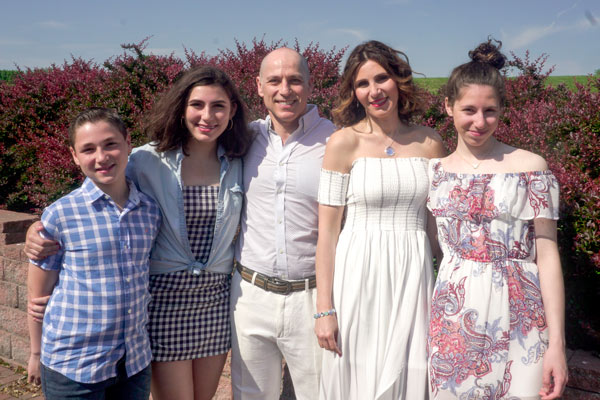 Dr. Kadan understands the value of family. He and his wife, Adele, have twin girls and a son. Dr. Kadan sponsors several baseball and soccer teams in the community. He spends time with his family skiing, traveling and watching movies. He also enjoys reading and listening to classical music.